A friend who used to do show posters for a lot of us in Boston in the 1990's had some of them featured in the movie "Sex Tape" and posted a picture of them on FB. A couple of them were for my band the gersch but one in particular has us playing with the AmRep band Chokebore in March of 1997.
Now I remember this show but I always remembered it as playing with a band called Like Hell from Twin Cities who featured a dude from the Cows. Not The Heroin Sheiks, which is the only band I can find related to the Cows aside from the Melvins but a band called Like Hell who were supposedly on AmRep.
My question Twin Cities people, was there ever a band from here called Like Hell in the late '90's who were also on AmRep? It's kind of driving me crazy. The google has nothing. The Wikipedia has nothing. This flyer looks like it does in my minds eye except "Chokebore" is where "Like Hell" should be as far as I remember. I have a copy of the poster but it's been in storage for 8 years so I haven't seen it in awhile.
Like Hell. From Minneapolis and related to the Cows and AmRep somehow. Anyone?
The Gersch/Chokebore flyer is bottom row second from right. BTW Crack Torch is and was one of my all time favorite bands. I adored them.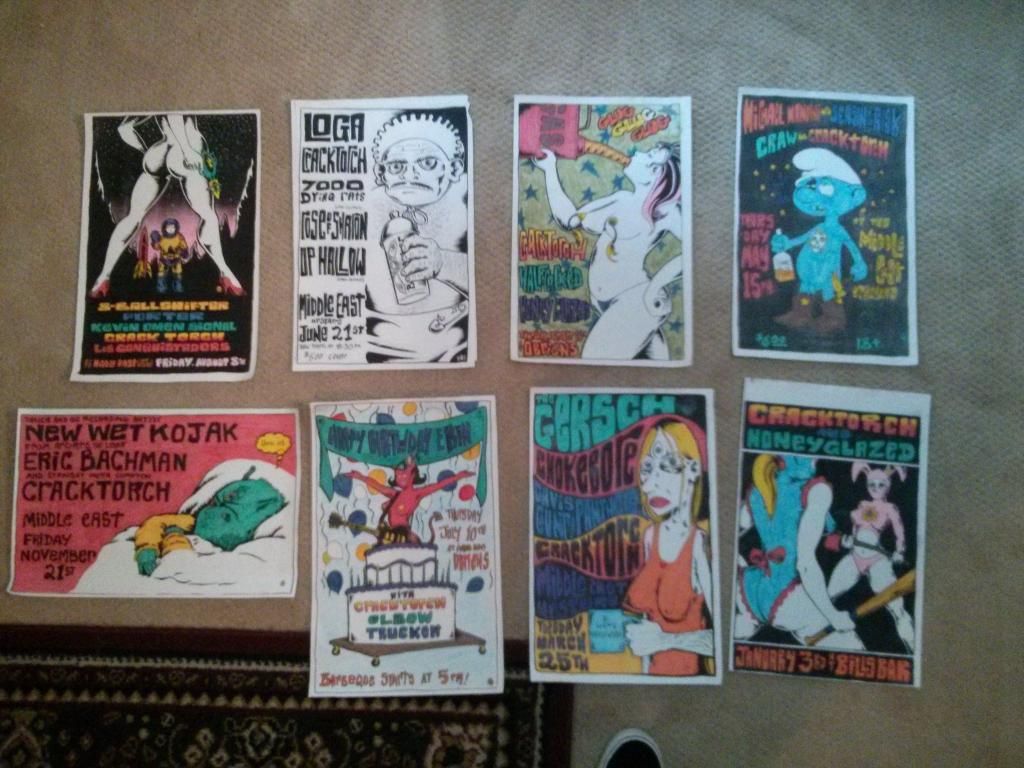 The top left flyer is our first official show. I still have copies of almost all of these posters but they were all originally B&W. The film's art dept colored them for the production.