This is the free shit, come and get it thread.
____
All right, jerks. I tried to sell some of this stuff to you but you were too smart to pay money for it. You've left me no option.
___
Steinberg Cubase VST for Windows (circa 2001)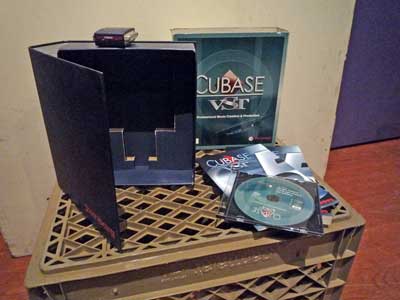 Hey, it's that vintage version of Cubase VST that all the kids are going nuts over!

Ahem:
Lousy fucking DAW program. If you want this for some reason (probably to rescue old files or to give as a prank gift), whatever. Fully purchased disk (probably for $350 - an investment that hasn't exactly held its value). Includes serial #, manuals and the fucking 'dongle' that you need to run it.
___
No Name, Homemade Bass Cabinet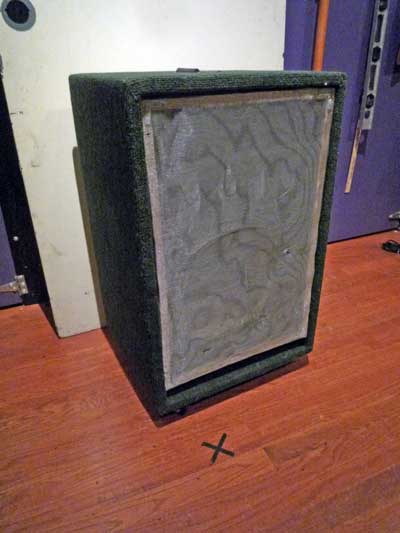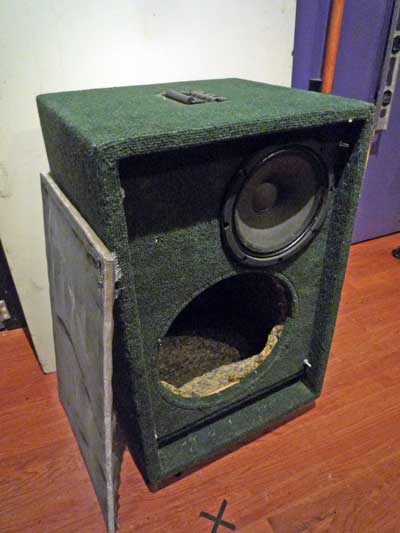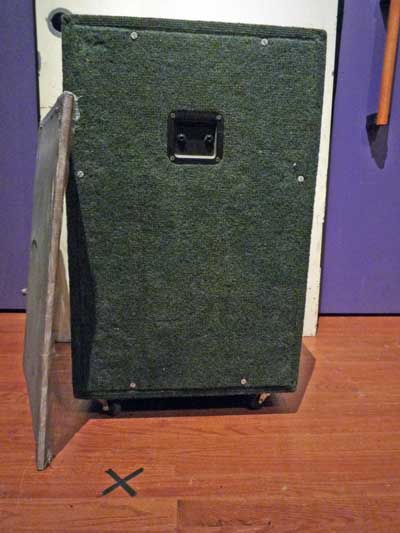 Oh God, this thing. I bought it from a very nice guy off CL about 3 years ago only for the EV 15 it had. (I took that out and it's not included.) What's left is a ... uh ... charming? ... sorta specimen of a bass cabinet. Still has the 10" driver in it (though there's no internal crossover). Has some sort of damping carpet stuff all through the interior, quasi-astroturf tolexing on the exterior. A recessed handle! Some casters. Let's not talk about the grill, okay? So, yeah, this thing was his labor of love - I don't recall it sounding good AT ALL but maybe you like this kind of thing or need to scavenge some bits off it like I did.
UPDATE! UPDATE!
Someone asked me if they could possibly use this with a green screen, perching on top of it like Superman, tying a rope to part of it and get filmed being pulled across a camera frame, all as a way to make a movie about how they are flying. The answer is: YES.
(also would be good for one fun, crazy trip down a hill)
___
Marantz Model 250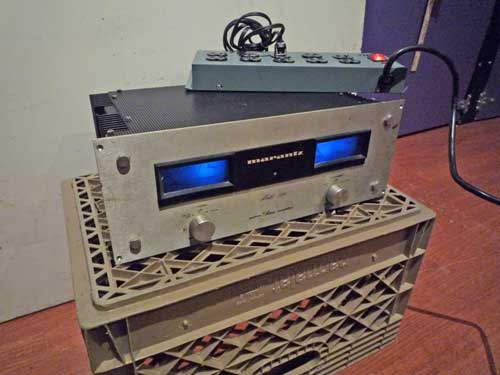 Two channel power amp. ONE CHANNEL DOES NOT WORK. I don't know why, but when I took it to a hi-fi repair place about 5 years ago the guy behind the counter was like "uh, that's not an easy fix". The other channel sounds great if I recall. Cosmetically a little rough but if you really think you can do something with this, I'll hit it with some Brasso before you show up.
____
You
have to pick this stuff up in Astoria if you want any of it.
No, Eliya, I will not ship this stuff to your cousin in Israel, even if you spring for the shipping!
I want it gone. You want it. Let's make it happen.
PRICES
FIRM
. I WILL NOT PAY YOU TO TAKE ANY OF THIS.
= Justin
PS -
"Excuse me while I'm driving my goddam Mustang or Ferrari but wait a second. No one wanted any of this for cut-rate prices. Why are you wasting people's time trying to give it to them. Give it up."
Hey Steve McQueen! What the fuck are you doing in my post? I don't want to just throw stuff in the trash. Go back to ... whatever, driving cars fast and making out with dames or being the coolest guy on the block and leave me to try and get rid of this stuff in peace, all right?
STOP LOOKING AT ME LIKE THAT.