hey folks! Haven't posted in a long while, but I've been lurking around here again lately.
After a couple of years pretty much only fingerpicking acoustic guits,
I have the electric bug again in a pretty big way.
two main things right now -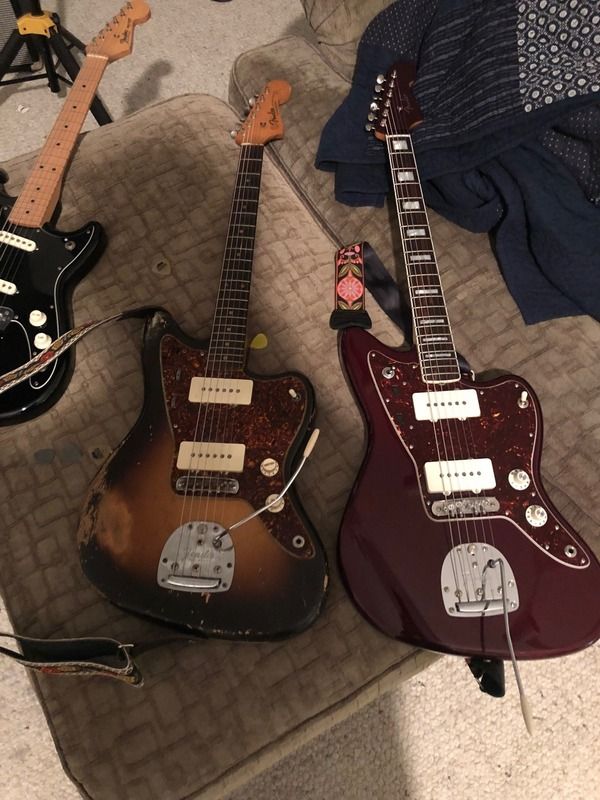 Jazzmaster on the right. Beauty of a vintage Jazzmaster is just a loaner.
and this Bilt, which is pretty, pretty cool.
I'm figuring out that Jazzmasters work super well for what I'm doing these days, though,
so they're seeing the lion's share of the action.