Note: yo may have seen this on the Gear for Sale thread. I decided I'm going to take a stab at getting this thing running again, then maybe sell it. Or maybe not, although my wife would like to see it out of here.
Here's the back story: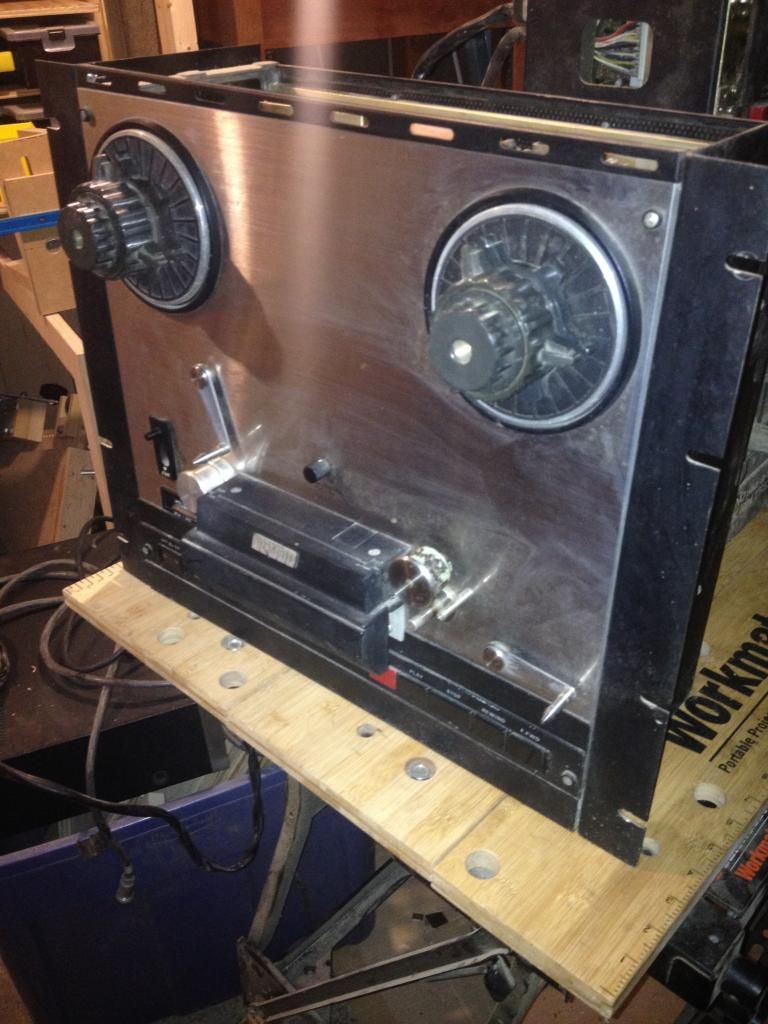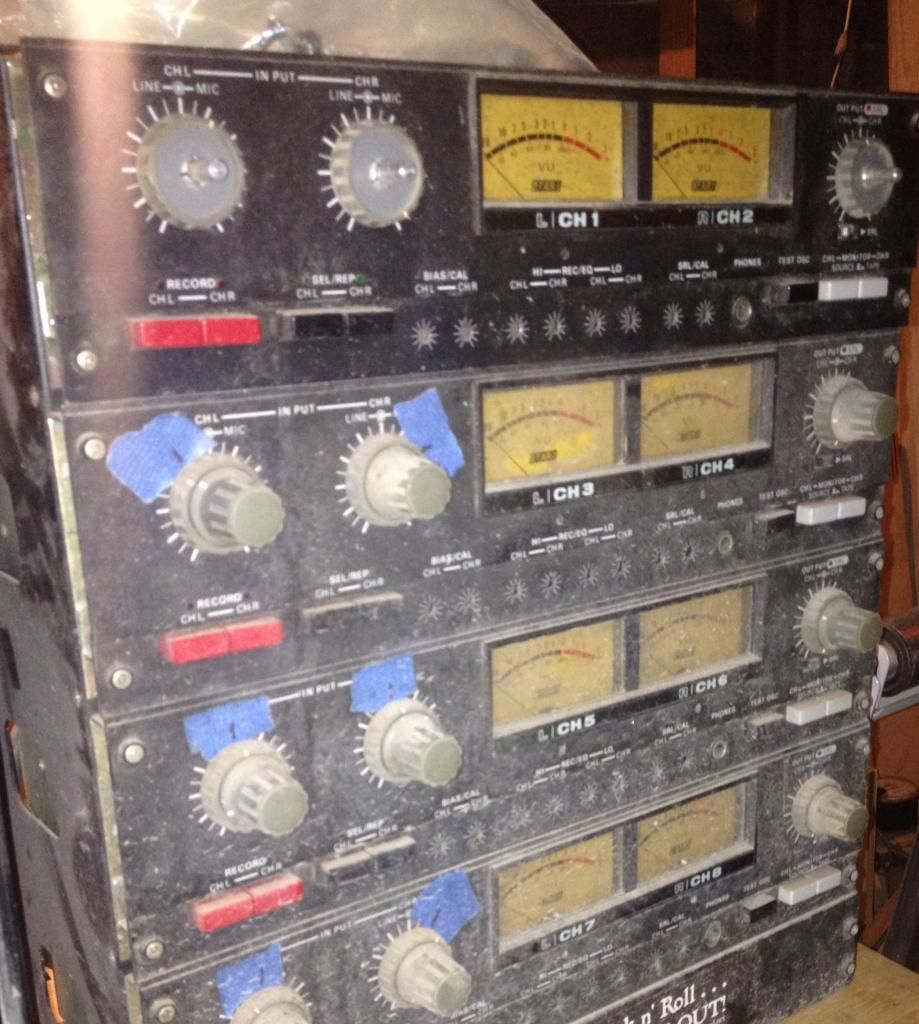 I pulled this out of storage this weekend, and, well, it's a mess. First thing is it's filthy, so I need to get out some paper towels and compressed air. The pinch roller turned to goo, so that needs to be rebuilt. When I plugged it in the capstan spun, but the reel motors aren't turning and the solenoids that apply braking to the reels aren't releasing. I notice that with the electronic modules, the VU meters light up, but neither the red LEDs for recording "arm" nor the green LEDs for "sel/rep" are lighting up. This makes me think there's an issue with the power supply, and I just got a manual in the mail to help with the diagnosis.
The heads look decent, at least, and the last time I powered this up, about 7-8 years ago, all the motors worked, albeit a bit sluggishly.